Work was on view at Art Basel / Miami Art Week 2021.

SATELLITE 2D (presented by Maverick Expo), Curated by: Brian Andrew Whiteley.

FEATURING: Jill Taffet (Sarasota, FL), Jennifer McDermott (New York, NY), Kelly Boehmer (Savannah, GA), Nancy Gifford (Scottsdale, AZ), Anita Arliss (Atlanta, GA), Rafael Fuchs (Brooklyn, NY), Michael Wyshock (Sarasota, FL), Jason Isolini (Brooklyn, NY), Edie Beaucage (Los Angeles, CA), Glenyse Thompson (St. Petersburg, FL), Emily Roynesbal (Denver, CO), Jacki Davis (New York, NY), Sean Naftel (Brooklyn, NY), Roxanne Faber Savage(Fairfield, CT), Janet Mueller (Miami, FL), Royal Uban (Los Angeles, CA), H Spencer Young (New York, NY), Tom Hooper Seaman (New York, NY), Alfredo Travieso (Miami, FL).

Install shots to follow.

Please visit Satellite Art Fair, Gallery Sector, for more information.

---


Indexularity, 2014


NFT
Photocollage
7955h x 16412w px JPEG
Unique Ed.
This work has been sold (March, 2021)
Available NFT's can be found at
Foundation,
Objkt
and
Opensea
.
---

Relative Observer
, 2017/2020

Photograph
20h x 30w in. (50.8h x 76.2w cm)
Signed en verso
Ed: 4 + AP (across all sizes
(edition partially available)
included in
Abattoir Gallery
Cleveland.com:
Holiday season show at Abattoir Gallery focuses on gift-worthy small works by some of NEO's best artists
---


Gestures (Hurricane Sandy), 2012

Photograph
Ed: 10 + AP
---
Dioptric Site 1
, 2013 featured in global collaboration with Ram Dass


Dioptric Site 1, 2013

Photograph
27h X 40w in. (68.58h cm. X 101.6w cm.)
Ed: 4 + 2AP
In
Dioptric Site 1
, 2013/2020 natural elements in the urban environment are collaged in-situ, employing gesture, mark-making and chance, until the desired composition is reached.
---


Robot Memories, 2017/2021

NFT
H. 264 Single Channel Video
1080h x 1920w
15s loop (truncated above.)
Unique
More information and available NFT's:
Foundation
or
Opensea


---

Inversion #14, 2017

Handmade darkroom print
30h x 30w in (76.2h x 76.2w cm)
Unique (Sold) + AP
Signed on verso

Center for Art Law Benefit Auction 2020, Paddle8, New York, NY
Taylor | Graham Gallery, New York

Curators: Louise Carron, Irina Tarsis
https://paddle8.com/work/h-spencer-young
(Paddle8 recently taken offline)


"Inversion 14 is a unique print from a fascinating series of lens-based artworks that represent the everyday urban scenery of lower Manhattan. This inventive work seems to be a contemporary revival of French photojournalism of the 20th century, with Young playing the part of a modern flâneur who seizes moments from the ordinary landscape while wandering in the city. Young challenges the norms of traditional photography, long considered the faithful representation of reality, in favor of a more subjective way of seeing the world. Young plays on the notion of reality and perception. Experimenting with the medium of photography, the artist uses an innovative technique by which he modifies, doubles, and inverts the pictures so that his pieces can be hung upside down. The resulting image, characterized by oversaturated colors, invites the viewer to see the city anew, linking art with documentary photography."

- Giuliana la Monaca, Sotheby's Institute of Art, M.A. Art Business, Student, New York.

"Inversion 14 (2017) doubles and inverts vernacular urban landscape photographs of lower Manhattan in-camera. Each print is exposed by hand. No two prints are identical. As an invitation for a collector to interact with the work, Inversion 14 can be installed in a variety of orientations, all valid, with any of the edge-pairs placed parallel to ground or rotated into a diamond position. Life can often feel like being marooned between wars of subjective realities, which, as it turns out, may be the only existing reality: Your ground might be my sky, and vice versa."

- H Spencer Young

---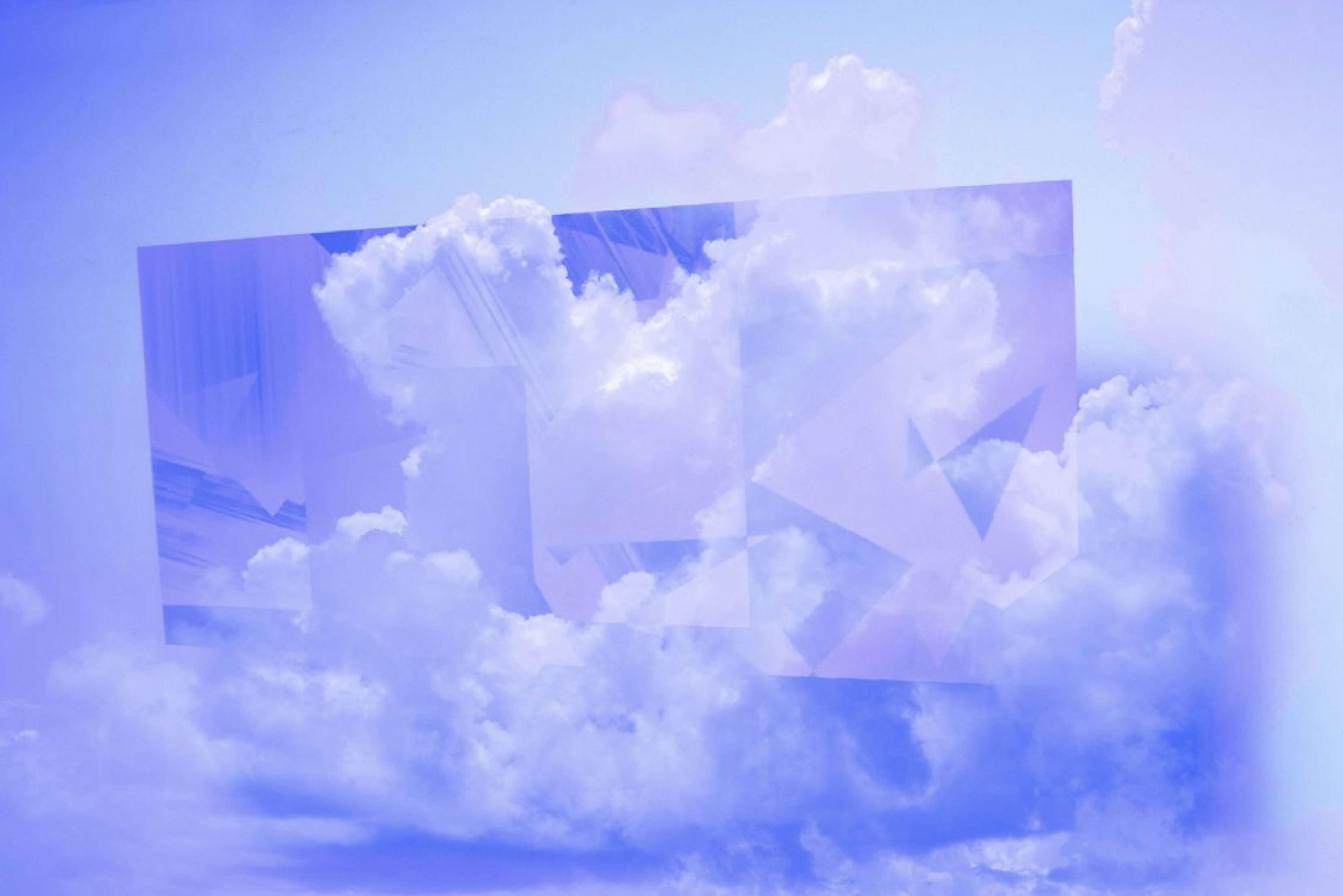 Bring Into Being, 2017/2020

Photograph
20h x 30w in. (50.8h x 76.2w cm)
Signed en verso
Ed: 4 + AP

Abattoir Gallery


---


Nexus, 2014 (Install)

Photograph
Handmade print
50h x 70w in (127h x 177.8w cm)
Ed: 3 + 2AP
This series is sold out.
Nexus, 2014 is part of an ongoing investigation of gesture and mark-making using computational photographic processes only. In this work, elements of nature are collaged into a technologically influenced state. Vernacular images of the sky are doubled, inverted and combined, employing compositing and compression, as well as chance, to draw with, and remix, natural elements until the desired composition is reached.
---


Sneak Peak, 2019

Carriage Trade, New York, Social Photography VII
Inkjet, 7h x 5w in
Ed: 12/15
All sales benefit Carriage Trade


Signed verso


Show details
Acquire


---

Foundations, 2014

Lightjet ilfochrome on dibond
36h x 67.5w x 4d in (91.44h x 171.45 x 10.16d cm.) (incl. artist framing, above
Ed: 3 (sold) + 2AP
Proof 2: Fujiflex 17″ x 31″ (43.18 cm x 78.74 cm)


"Fascinated by patterns, H Spencer Young's pixelated artworks capture the relationship between reality and dream, the visible and the elusive. Warm and cool tones merge together into a hypnotic digital blur."

~ Louise Carron, Executive Director, Center for Art Law.

Featured in Center for Art Law, 2021 Benefit Auction, Capsule Auctions


---

Sel
ected for Simultaneous Soloists, a publication on the work of Anthony McCall. Pioneer Press, New York, 2019

Additonal info: Artbook.com
---


Yet to be Titled, 2012

During a 2012 shoot, a couple accidentally walked into my frame. I jokingly told them that they ended up in a shot. Turns out I serendipitously captured the moment just after their first kiss. 10 years later, they shared the image online in celebration of 10 years together. This is the final image.


---


Geomorphology, 2014/2020


Fuji Flex on Dibond

50h x 70w in (127h x 177.8w cm)

Ed: 4 + Artist Proof



Geomorphology

, 2014/2020 is a birds eye view of our digitally mediated world, where the real and the digital become continually harder to peel apart. This new landscape is experienced here as a fantastical, topographical photocollage. Gestures are made with oil and acrylic paint on wood, after which the camera is used to ingest them. Photographic processes and chance are then employed and repeated until the desired composition is reached. The camera sensor and chip intervening on this capture become a new kind of gesture in and of itself as they add their signature characteristics to the image. Even though photography traditionally contains a flat, smooth surface, lacking the facture of a painting, here, through experimentation and time, paint layers and photo layers merge until new land is found.
---
Memories of the Future, 2014/2020

Archival pigment print on dibond, UV plexi face mount, aluminum brace
48h x 36.5w in (121.9h x 92.7w cm)
Ed: 3 + AP
Signed verso

Recently on view at Satellite Art Fair, Art Basel, Miami, FLA. Curator: Brian Andrew Whiteley

Memories of the Future, 2020 re-envisions the essential elements of time-based and still imagemaking, frames of film, as essential elements of building and construction: bricks. Presented as a vertical structure, this single roll of medium format transparency film is filled solely with light and color from the sky, uniting ephemerality with permanence.

Also exhibited as part of Museum of Contemporary Art Detroit's (MOCAD) Rapid Response Group Show, 2020
Curator: Wayne Northcross
---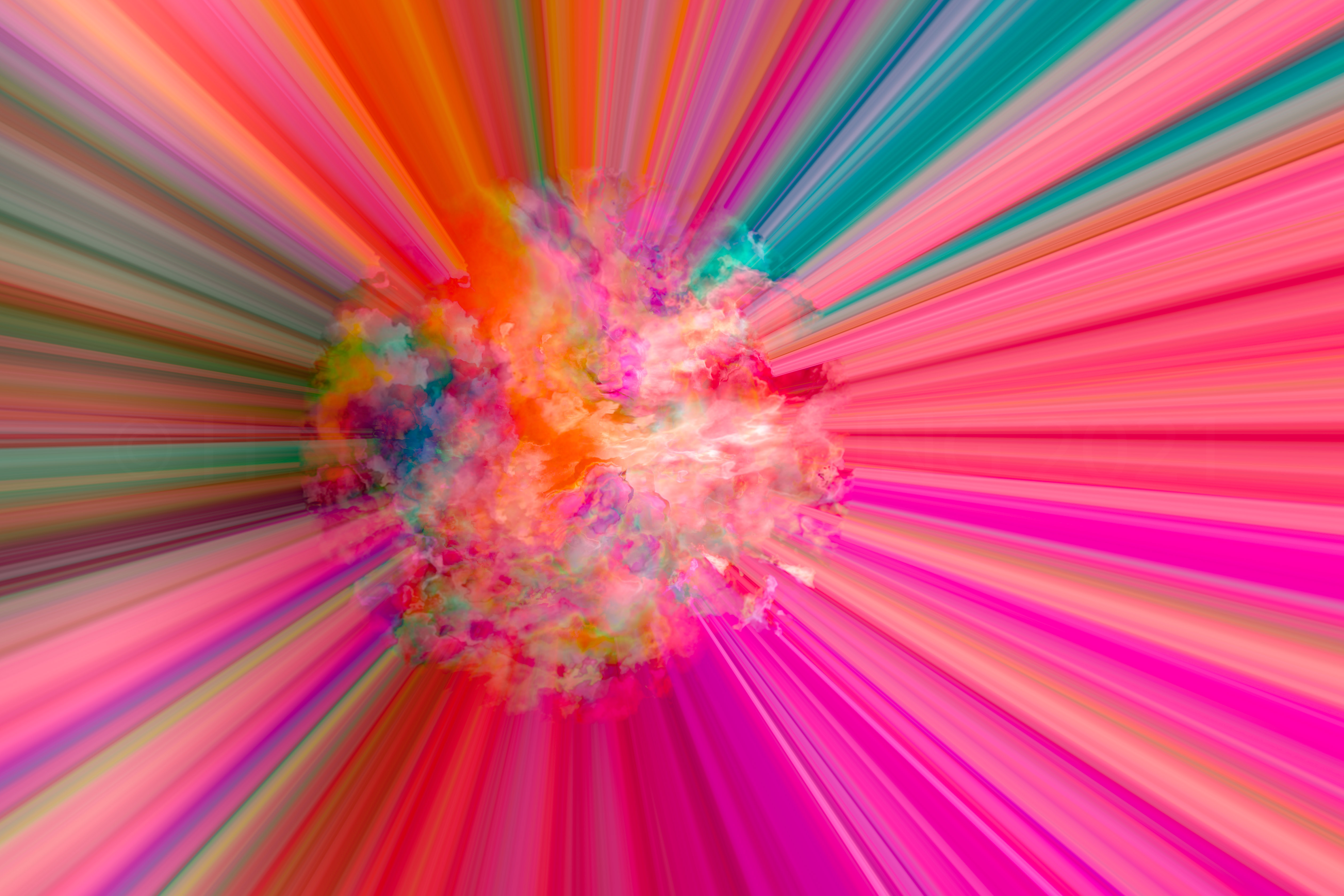 Filament Complex, 2014

NFT
3366h x 5049w px PNG
Unique (Avail) + AP (sold)


More information and available NFT's: Foundation or Opensea.


---


Social Photography VII, Group Show, Carriage Trade, New York, NY
Curator: Peter Scott
277 Grand St, 2nd Fl. New York, NY 10002
Gallery Exhibition: July 9-August 25, 2019, Extended 9/27/19

Exhibition link: https://carriagetrade.org/Social-Photography-VII,115
Catalog available: https://carriage-trade-ny.myshopify.com


---
Severe Clear, 2019

Chromogenic digital luminogram

Maple frame, dibond, museum glass (artist framing)
43h x 63w x 2d in (109.22h x 160.02w x 5.08d cm)
Ed: 4 + 2AP
Exhibited at
Harlen Levy Projects,
Brussels, BE
and District Gallery, Cleveland, OH


The New Sky, 2012

Archival pigment print
33h x 50w in (83.82h x 127w cm)
Ed: 10 + AP

Rox Gallery, New York, 2013 group show, "Ascension"


The New Sky, 2012/2017 is part of an ongoing series which deconstructs elements of nature into technologically influenced states. The act of doubling, inverting and combining vernacular photographs of the New York City sky evokes the substantially changing elements of our natural world, resulting in a feeling of solastalgia, which can be defined as a "form of emotional or existential distress caused by environmental change." The New Sky employs destructive image compositing compression and chance to generate a set of interference 'clouds' which appear to seamlessly emerge from, and bridge, the original images of the sky. Further bringing the work into permanent "in between" state, the digital image is transferred to 8x10 film, and the print is exposed, by hand, from this transparency. No two prints are identical.
---

Just Plane Attached, 2021

7h x 5w in. (17.78h x 12.7w cm)
Inkjet
Signed en verso
Ed: 15

Available at Carriage Trade, New York
Social Photography IX

Opened: Thursday, August 5, 2021, 4-8pm
Online Preview: July 21st at 2PM

Online Sales Began: Friday, July 23, 2PM • Gallery Exhibition extended: August 5 - October 30, 2021


---


Extruded Skyline, 2010

Photograph
Ed: 10 + 2AP (across all sizes)


---
︎︎︎